How to delete photos from iPhone via iTunes
In this article, I will explain
how to delete photos from iPhone
. It happens to everyone to run out of space on the iPhone or want to delete a photo "a little" uncomfortable ".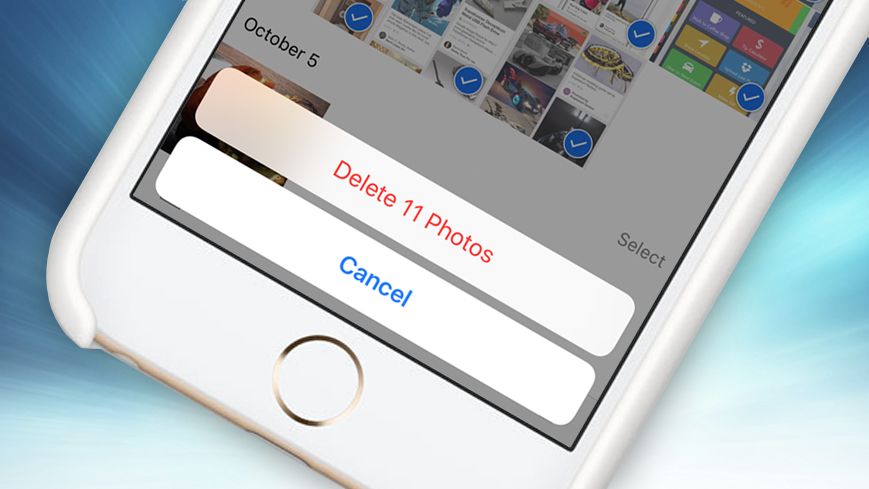 How many photos do you have on your iPhone? I imagine many! Almost all owners of an iPhone smartphone love to take pictures, and thanks to the high screen resolution and a very powerful camera, the iPhone is one of the best smartphones for taking beautiful photos.
Many of us, in addition to the photos taken, love to import those from PC or Mac to create real photo albums to keep always at hand.
Let's find out how to do it together!
How to delete photos from iPhone quickly and easily
The operation of deleting photos from iPhone may seem simple to do, but it is not. Reason why I write this guide.
Many do not know that it is only possible to delete photos from iPhone and iPad only if they are taken and created by the device.
For images imported from PC or Mac, iTunes must be used.
How to delete photos from iPhone via iTunes
Go to iTunes and click the device icon – iPhone or iPad – in the list of devices (in some cases it should open automatically).
Now select the Photos section from the list on the left. A screen like this will open.
At this point follow these 4 steps :
Choose "Sync Photos From"

If you have a Mac choose Photos or the folder where you keep your photos; if you have a Windows PC choose Photoshop Album or Photoshop Elements from the drop-down menu

Choose "Selected albums" and deselect the albums or photo collections you want to delete from the iPhone

Click on "Apply"
How to delete photos from iPhone from My Photo Stream
You can delete photos from My Photo Stream on iPhone using Photos from Mac or iCloud from Windows.
When you delete a photograph from My photo stream on an iOS device, a Mac or a PC, the photo will be deleted from all your devices after you have connected them to the internet via Wi-Fi network or Ethernet cable.
Very often it happens that after you have deleted the photo you continue to view it on iOS devices if it is more than 30 days before and if there are less than a thousand photos in the My photo streaming album. 
Now let's see how to delete them from iPhone, Mac and Windows :
iPhone
Open the Photos app

Go to the Albums panel

My photo stream

Click on Select

Tap one or more photos – a tick symbol will appear on the photos you've selected

Click on the Trash> Click on Delete [number] photos
Mac
Open the Photos app from your Mac

Go to Albums> select My Photo Stream

Select one or more photos you want to delete

Press the Delete key and click Delete
Windows PC
Go to iCloud for Windows and select iCloud Photos from the Start menu

Double click on My Photo Stream

Select the photo or group of photos you want to delete

Right-click and select the Delete item